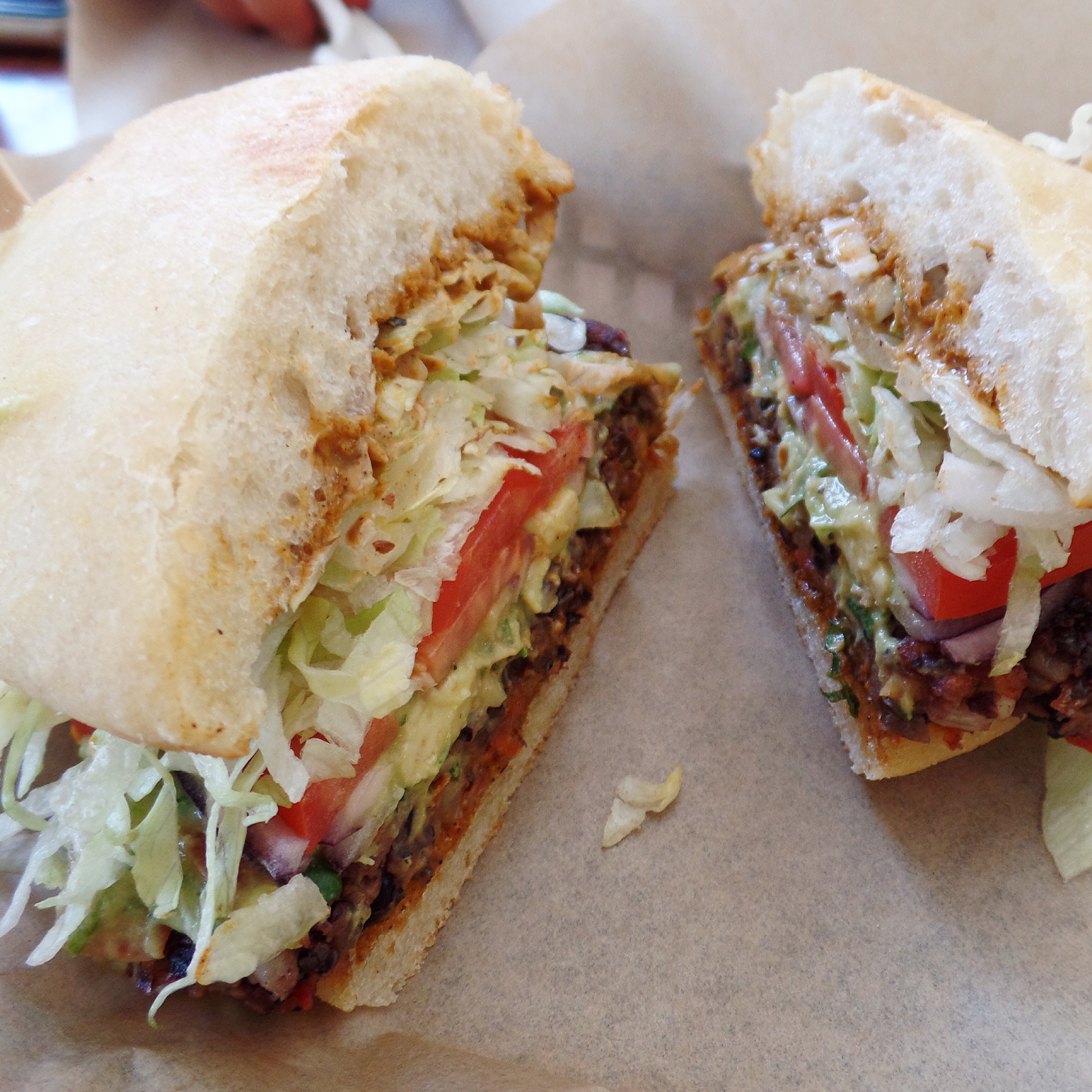 Travel Diaries: Seed Kitchen in Venice Beach, CA
Travel Diaries: Seed Kitchen in Venice Beach, CA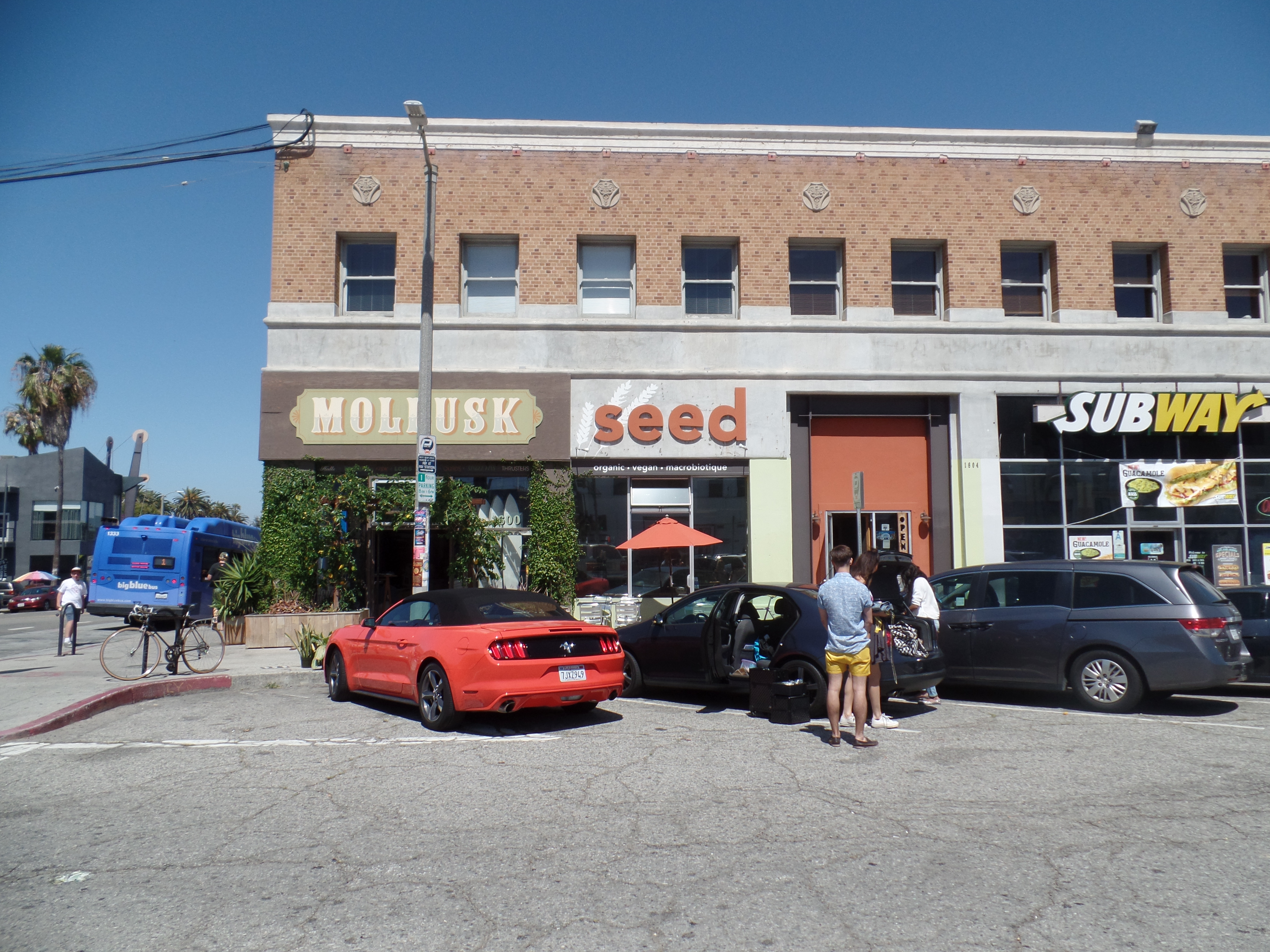 Seed Kitchen:
1604 Pacific Avenue
Venice Beach, CA 90291
My sister and I visited Seed Kitchen in Venice Beach a couple of Saturdays ago.  We were absolutely starving and on our way home from Orangetheory Fitness in Santa Monica.  Seed Kitchen is completely vegan, organic and macrobiotic.  We couldn't decide between here and Cafe Gratitude but eventually decided on Seed because it was on the way home and we wanted to try a new spot.  Parking was absolutely horrible because there's only about 20 parking for 5 restaurants and it's right by the beach.  It was a Saturday afternoon so it was of course packed and we had wait a while for a spot.  You also have to pay for parking but that's not really a surprise in LA.
Once we got in, the cashier was helpful and patient even though we were asking a ton of questions.  Their menu is pretty small so there weren't many choices. Most of the dishes contain seitan or tempeh.  I personally don't like seitan or tempeh because I don't really want my meals to taste like "real meat"–I don't like the flavor of that.  They have lots of burgers, panini, and grain bowls, but most of these items have faux meat or cheese in them.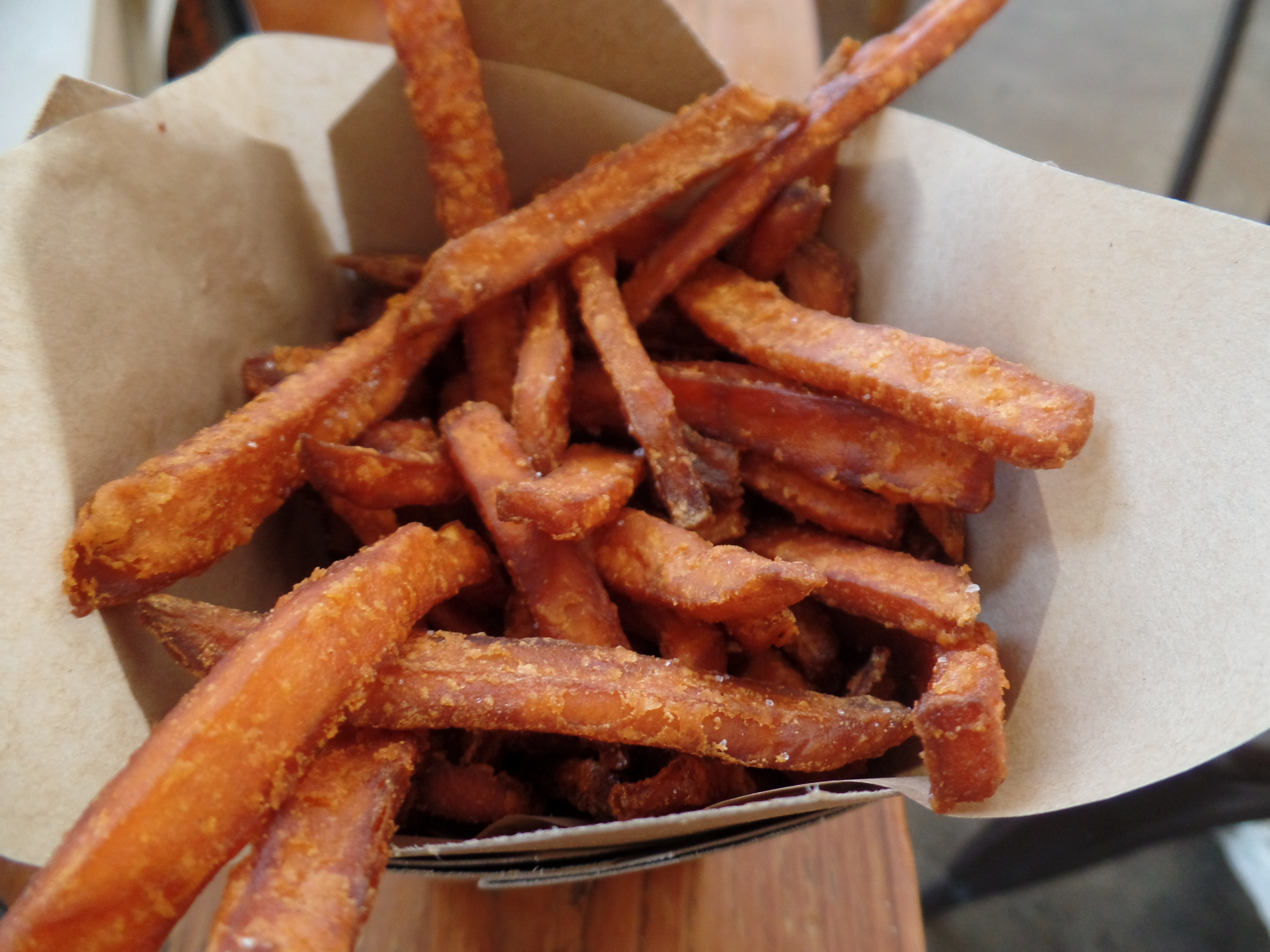 He recommended the Southwest burger, which contains an original bean and grain burger, along with lettuce, soy cheese, avocado and ancho chili spread. We decided to get that, but without the soy cheese, and added an order of sweet potato fries.  It's pretty pricey here, but I guess you need to take in account that everything is organic.  The burger cost $11.95 and comes with coleslaw.  The sweet potatoes cost $6.00.
The burger came on a soft ciabatta-type bread, which perfectly complimented the smokey spicy flavors of the burger. The flavor was actually really delicious, especially the bean and grain patty.  It wasn't really that spicy but it definitely had a really good flavor.  The fries were absolutely delicious!  They didn't taste oily, and were crunchy on the outside and soft on the inside.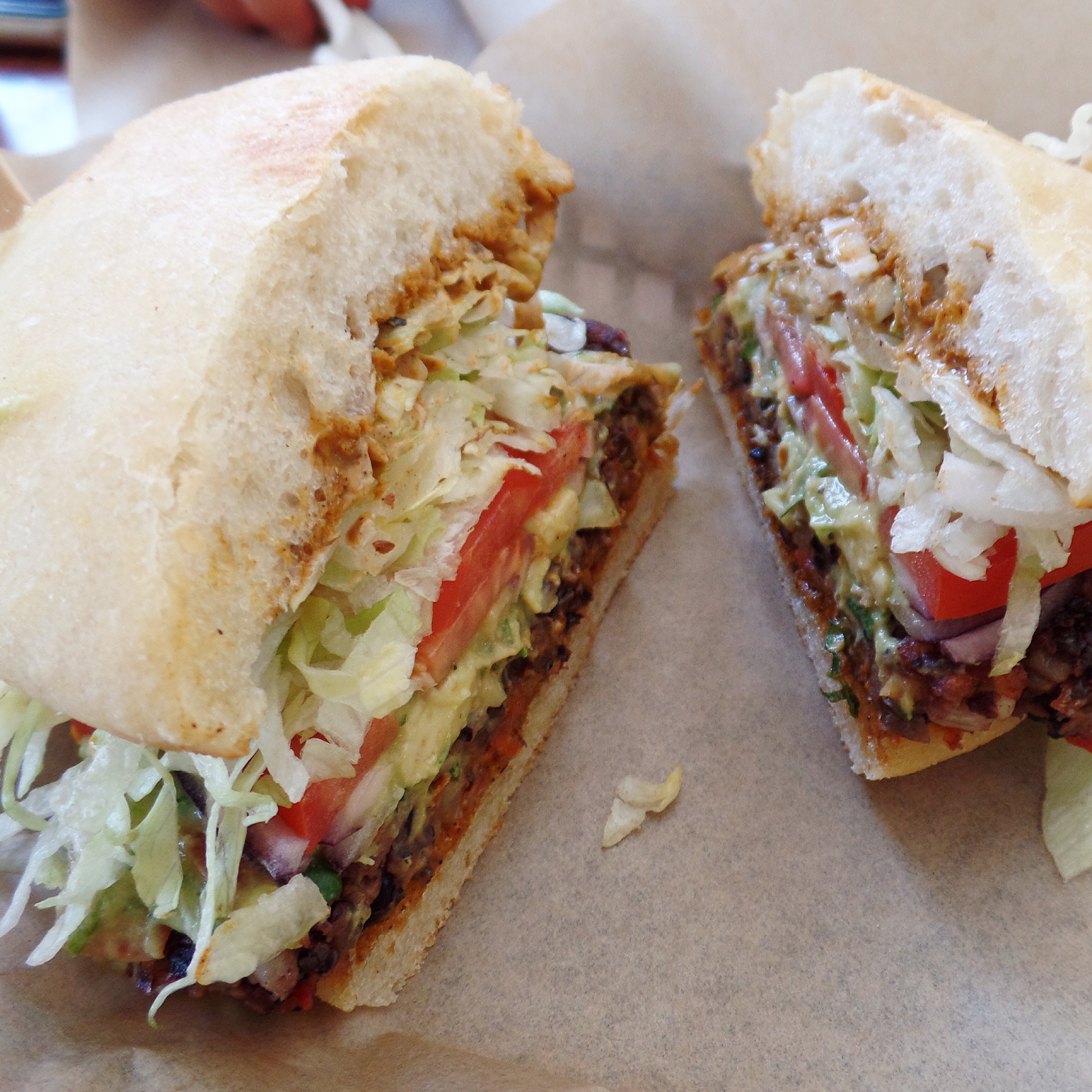 One major downside to Seed Kitchen is the fact that they actually don't have a bathroom.  My sister and I like to wash our hands before eating and that was not possible. They only offer sanitizing wet wipes, which personally I don't think cleans your hands very well.
Overall, pros included excellent bean based burger and delicious fries. Cons are the bad parking situation and no bathroom, but if you're in the area or at the beach and need a quick lunch, Seed Kitchen is your spot.