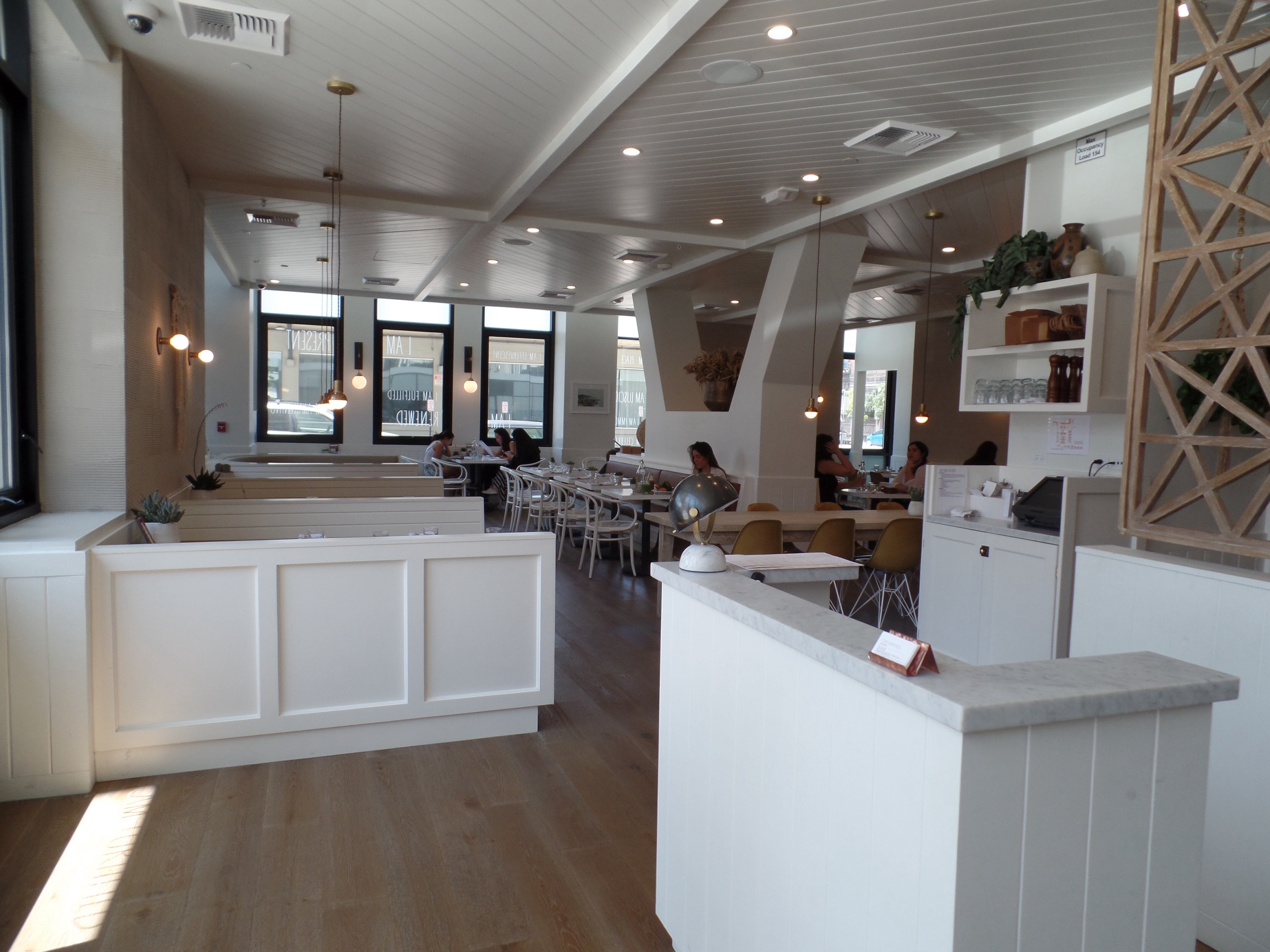 Travel Diaries: Cafe Gratitude in Downtown Los Angeles
Travel Diaries: Cafe Gratitude in Downtown Los Angeles
Cafe Gratitude, Downtown Los Angeles- 
300 S Santa Fe Avenue, Los Angeles, CA 90013
On Sunday, I decided to venture out to the Arts District in Downtown Los Angeles to eat at the brand new Cafe Gratitude.  I've been to the Cafe Gratitude in Venice many times but the downtown location opened a few weeks ago and I really wanted to check it out.
The Arts District is actually the Eastern side of Downtown LA.  It used to be the industrial sector of LA, and so a lot of the apartments and businesses took over those buildings.  It's so beautiful to me–it's a mixture of the past, with all of those industrial builidngs, and the present, with the graffiti and art everywhere.  It is such a creative area of LA and definitely a hidden gem.
The first thing I noticed was that there was an actual parking lot for Cafe Gratitude, and you don't have to pay!  This is huge in LA, because 99% of the time there is no parking, only metered street or garage parking, and you have to pay for.  This parking lot was free–which was a great surprise.  I went with my sister and my friend and much to our surprise, it was almost completely empty. We arrived at 11 am on a Sunday–and it seems like that is the perfect time.  We were immediately seated at our table.   The whole restaurant had a great look to it–white and wood detailing–very clean and pretty.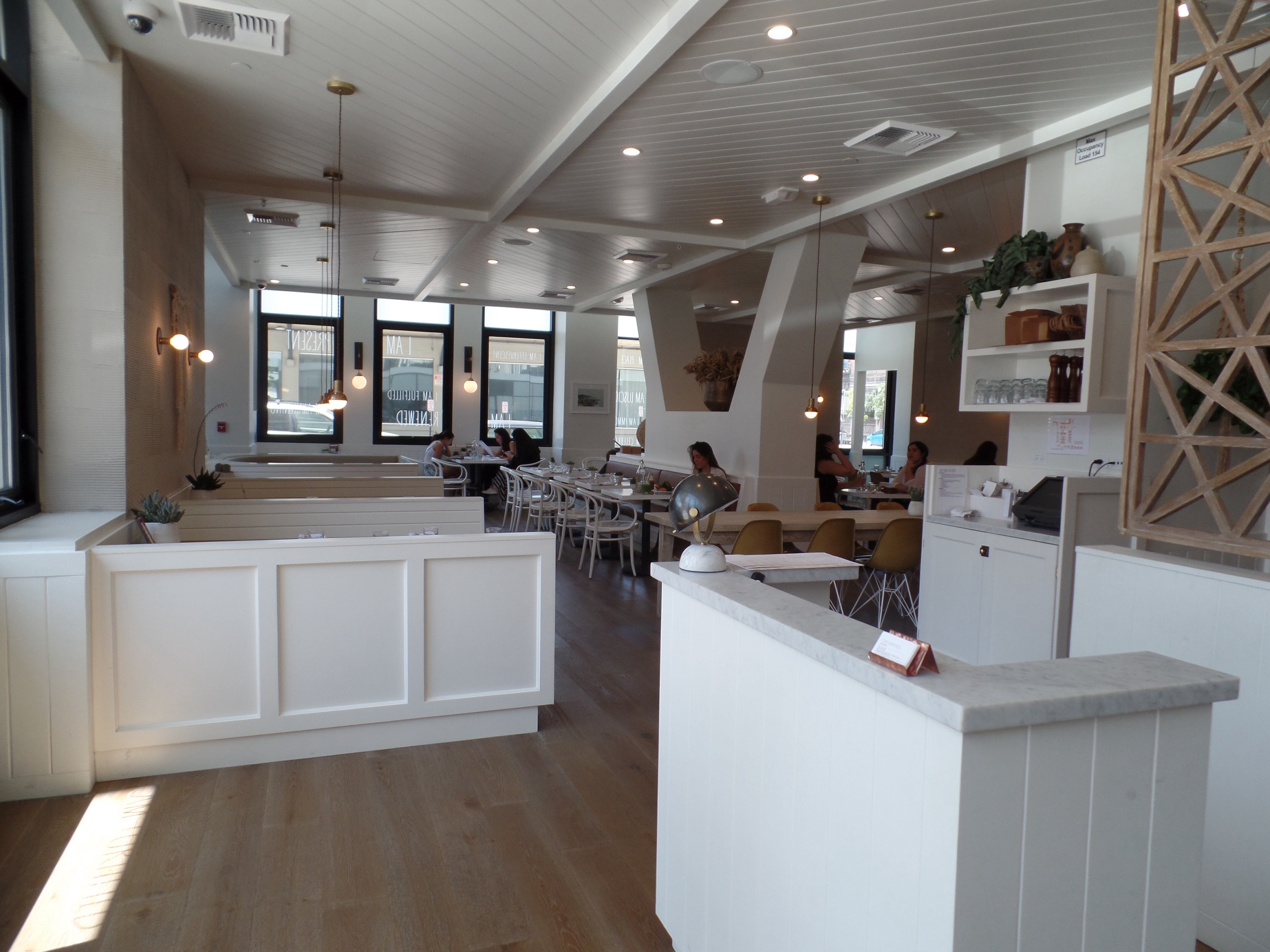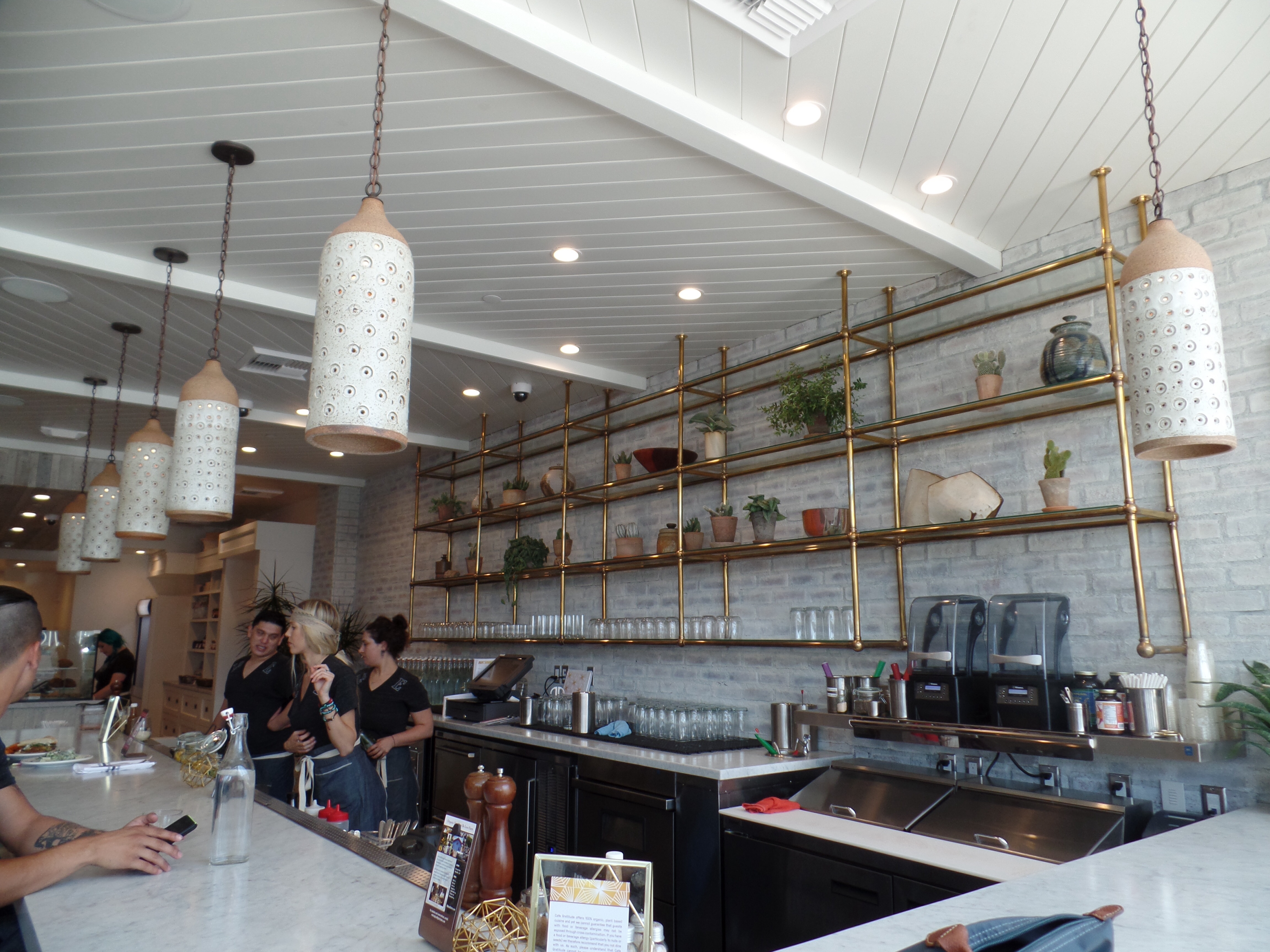 Our waitress was amazing!  She was so patient with us even though we were so indecisive.  I ended up ordering the "Open Hearted"–two gluten free buckwheat-flax pancakes. I added cashew whipped cream and fresh fruit and an iced almond milk coffee.  It was so good!  The pancakes were so tasty and light. The cashew whip was the perfect sweet topping.  One of the best vegan pancakes I've ever had!  I was so full!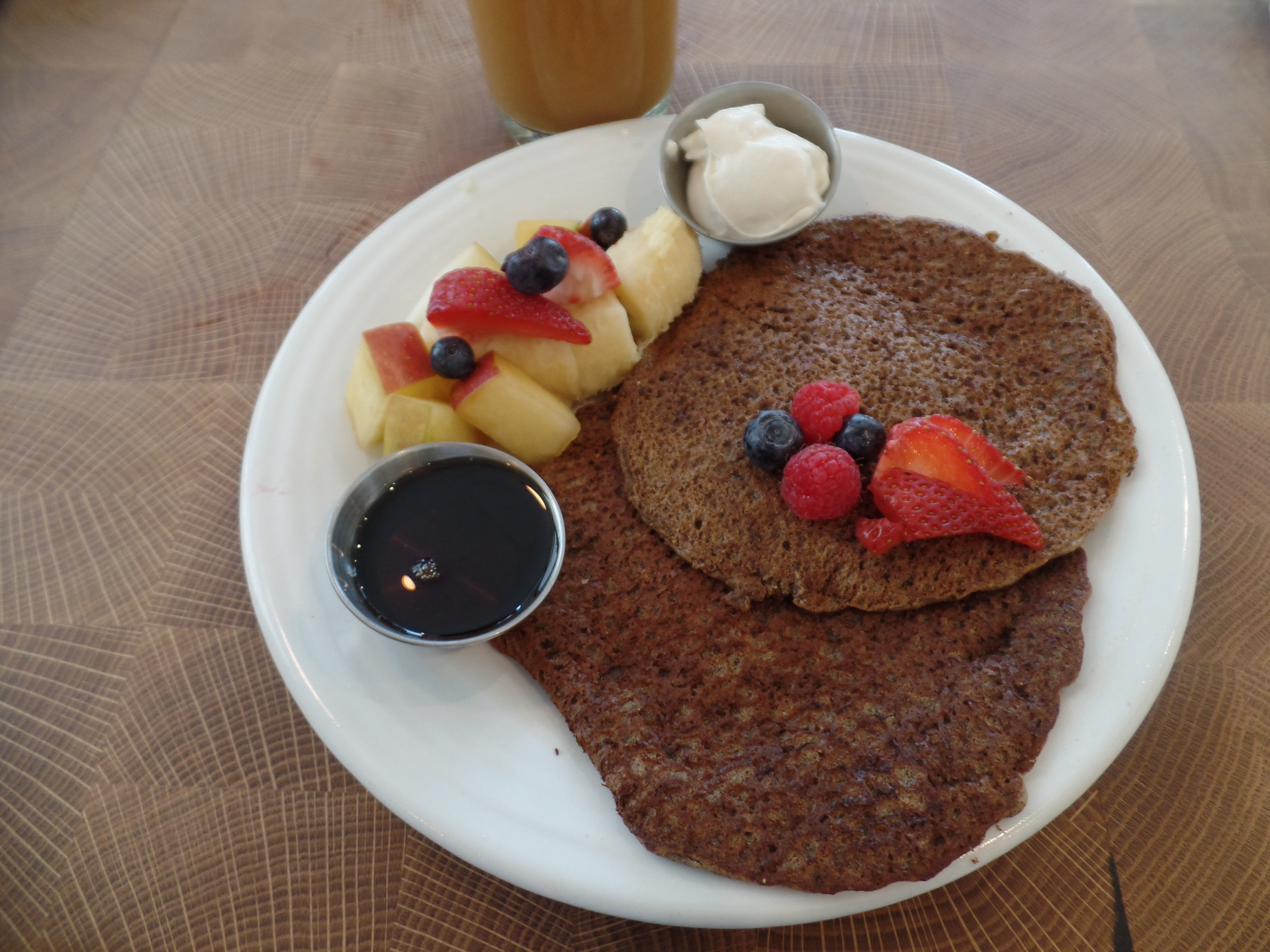 My sister ordered the "Extraordinary," which is a vegan BLT burger, with coconut bacon, romaine, tomatoes, and a chipotle cashew aioli sauce.  It came with a coleslaw on the side.  She told me the sandwich was absolutely delicious and the coconut bacon tasted good.  My sis and I have actually never had bacon and never will so for her to tell me the vegan coconut bacon was good is something I did not expect.  She said it just tasted like crispy coconut and gave the sandwich a tang of sweetness, which she loved.  The burger was on focaccia-type bread and it looked so soft and fluffy.  She also ordered the iced almond milk coffee.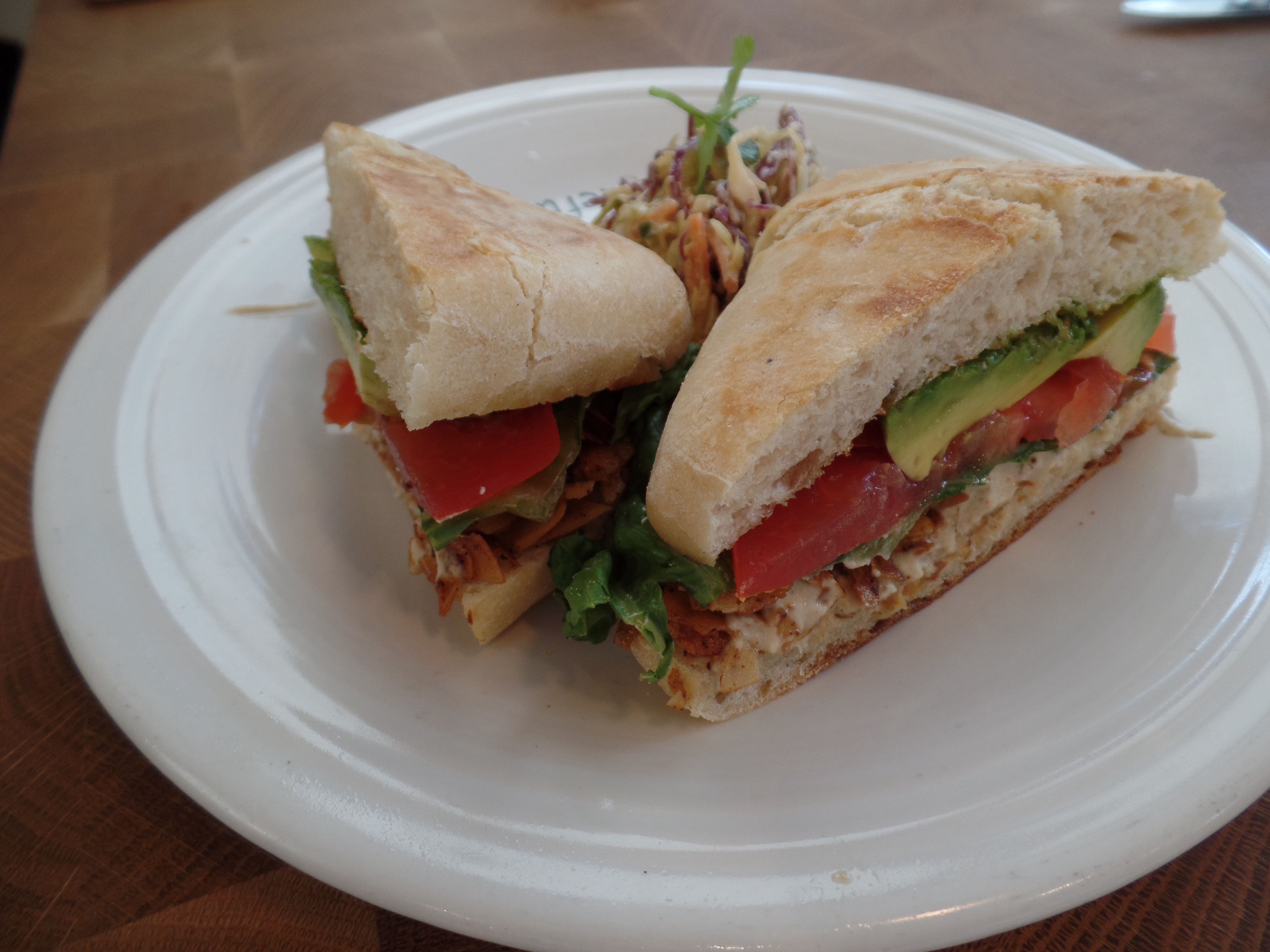 My friend ordered the "Fruitful" smoothie, which had things like banana, dates, vanilla and orange juice in it. She also ordered the "Humble," their Indian curry bowl.  It had red lentil dal, spinach, yams with a spicy mint chutney. You can choose between quinoa or brown rice.  She told me both the smoothie and meal were amazing!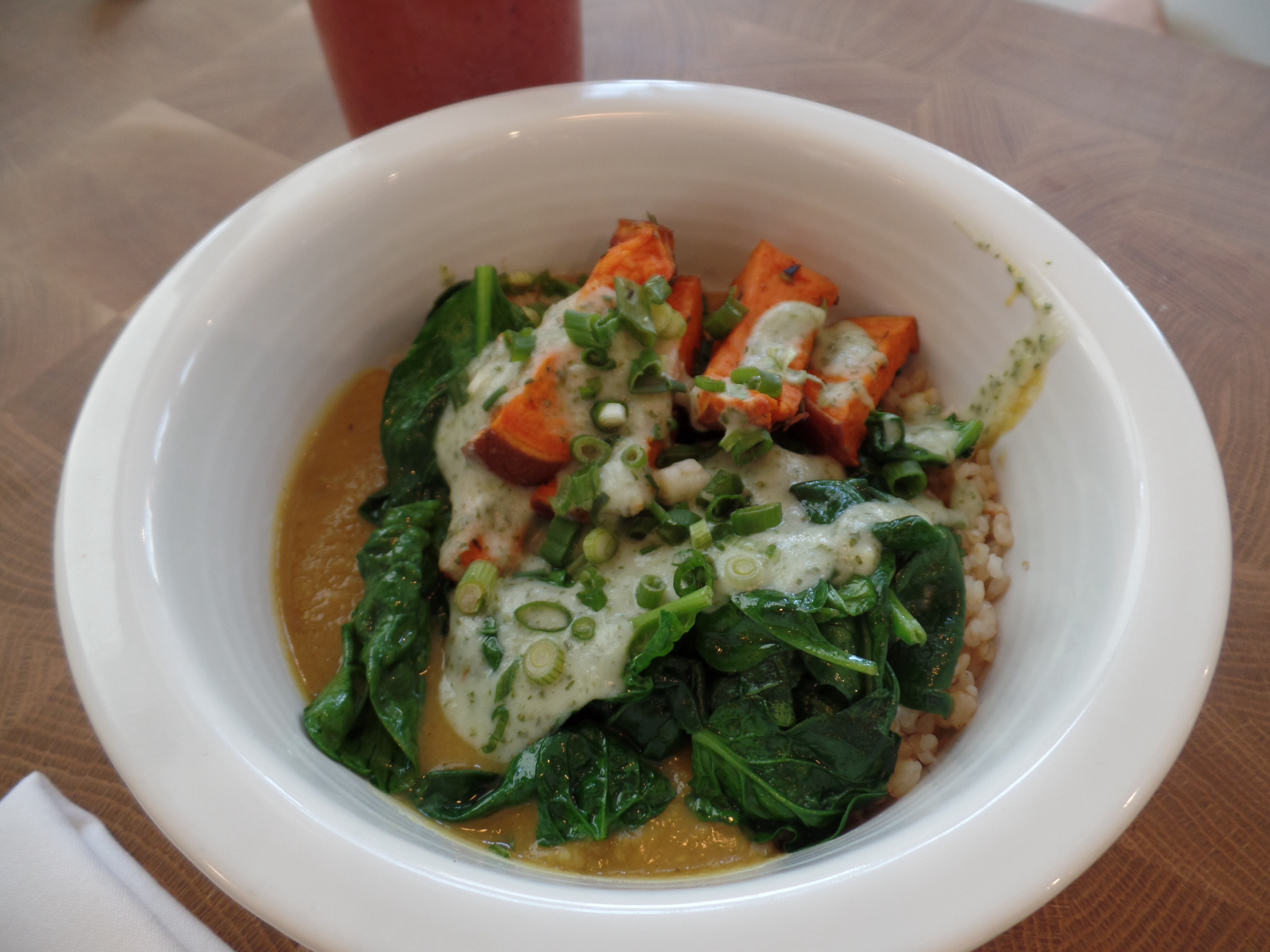 Although it can be pricey, it is worth it! The food is all organic so it makes sense the prices are a little higher.  My pancakes were $13 but it made me full for several hours.  I think our final bill was $58 (not counting tip of course 🙂 ) but I think the price is fair, considering how everything was high quality organic dishes.
The neighborhood around Cafe Gratitude is definitely worth exploring–I didn't have time to explore, but the next time I come, I have to do a little tour.  So if you're ever in the area, make sure to check out Cafe Gratitude in downtown LA.  I absolutely recommend it!
Here are some more photos from the restaurant and the area around it: