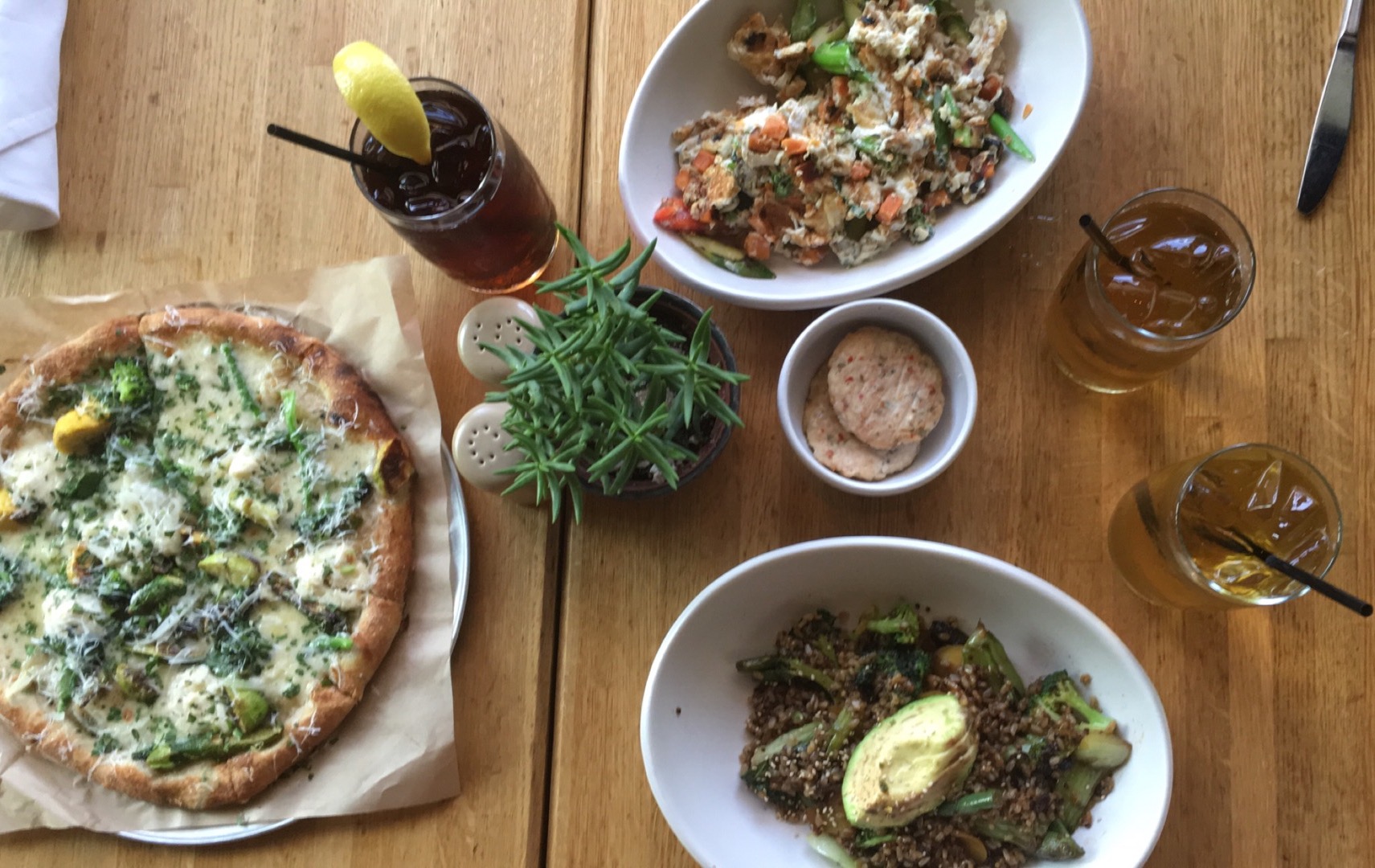 TLR Eats: True Food Kitchen // Santa Monica
TLR Eats: True Food Kitchen // Santa Monica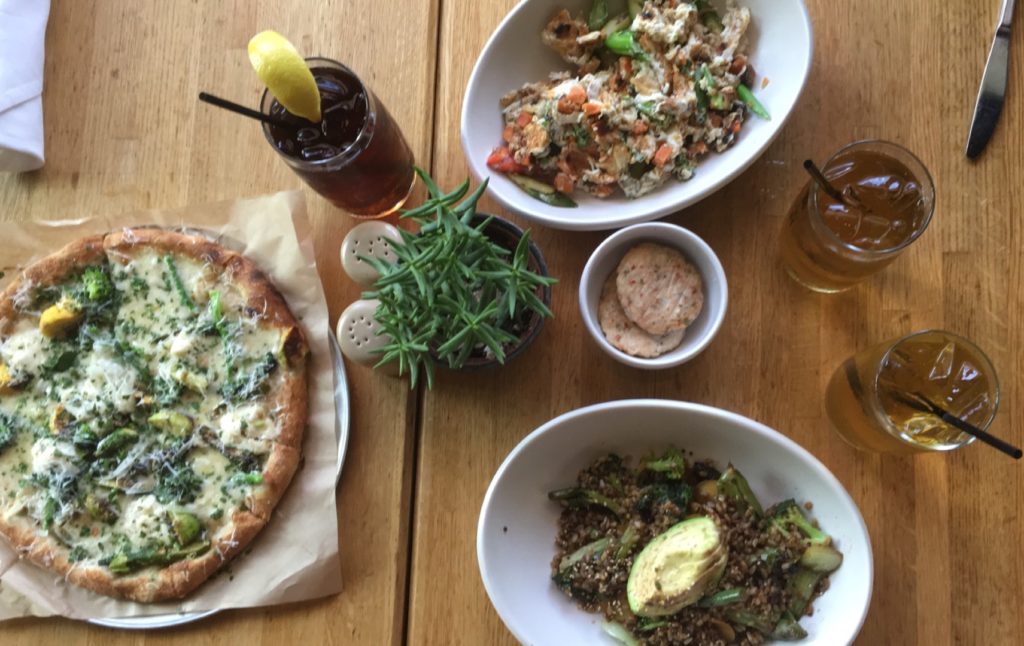 True Food Kitchen has quickly become one of my favorite spots in LA. The healthy restaurant has so many choices and caters to meat eaters, vegetarians, vegans and people with gluten free allergies. I've gone to True Food several times over the past year and each time, I've been impressed with my meal.
On Sunday I went with my sister and our friend and I had such a delicious lunch. I chose the Teriyaki Quinoa, which was so flavorful and fulfilling. It had broccoli, carrot, bok choy, mushroom, toasted sesame, brown rice and avocado. I paired my meal with iced green tea – it's my go-to beverage at True Food.
My sister got the Butternut Squash pizza which looked incredible. It was vegan too! I tried it and it was absolutely delicious. The cheese was made out of almonds and I couldn't tell it wasn't real cheese. It also had kale and cranberries for added flavor.
My friend got the garden scramble and it looked really fresh and healthy. She said it filled her up completely.
There are several True Food Kitchen's in Southern California, but they also have locations in Austin, Atlanta, Denver, Houston, Phoenix, Scottsdale and more.  Check out their locations here as well as their amazing menu.
Sarah