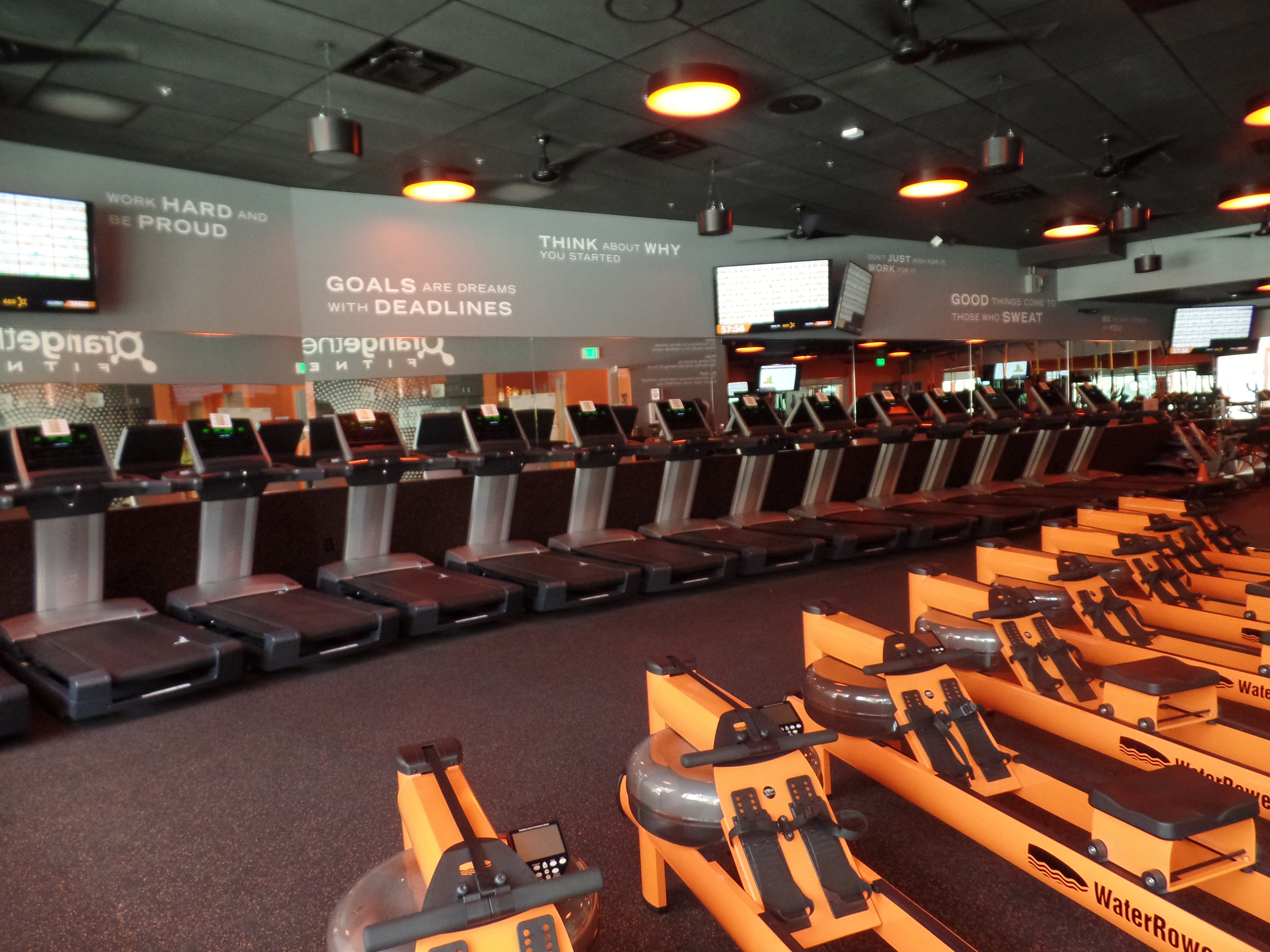 Fitness Finds: Orangetheory Fitness Santa Monica, CA
Fitness Finds: Orangetheory Fitness Santa Monica, CA
Summertime is coming, whether you like it or not. Getting in shape is not the easiest, but luckily, there are ways to burn a lot of calories without spending hours at the gym. Last weekend, my sister and I tried out a class at Orangetheory Fitness in Santa Monica, California.
What is Orangetheory fitness? Well, according to their website, it's a one hour workout class that uses "heart-rate based treadmill interval training, the efficiency of Indoor Rowing for increased power and the proven concept of Weight Training blocks to create the fitness level and body you have always desired."
We went to the Santa Monica location and my first thought was, wow this place looks so clean and modern. As soon as we walked in the door, we were greeted and welcomed.
The Orangetheory Fitness Santa Monica is at such a good location! Parking is always such a hassle, especially in LA and Orangetheory Fitness Santa Monica is literally located on the first floor of a huge parking garage. Best part is that you get 90 minutes free parking—the class is an hour so you'll never have to pay. Unless of course you walk over one street to Third Street Promenade to go shopping (which is what we did 🙂 )!
The facility was really clean and the bathroom immaculate. They provide a locker and lock for you to put your belongings away during the class. Everyone was super nice and helpful—and I actually enjoyed the workout and felt good for the rest of the day!
Before you head into the class, they give you a heart rate monitor that you put around your abdomen, which you strap on below your sports bra (under your shirt). It has a strap you clip on around your body. During the one-hour class, we used the treadmill, the indoor rowing machines and did floor exercises including squats and push-ups. The class we went to was pretty full but the instructor had half the class on treadmills and half on rowing machines. My sister and I started on the rowing machine and it was tough! I felt the burn in my legs, arms, back, shoulders and core. Then we switched to the floor exercises.
A disclaimer: my sister and I were definitely the beginners in the class but we never felt intimated. Some people were sprinting on the treadmill, and others were power walking like us. The instructor encouraged the whole class to push and work hard but not to the point of overdoing it. You go at the pace you feel most comfortable. I mean, don't get me wrong, we pushed hard, but at a place where it felt comfortable.
After a couple of rounds of rowing and floor work, we switched to the treadmill where we would went at a pace we felt comfortable–either as a power walker or jogger and then the instructor would call out two minutes sprint, which is where we would increase the incline and speed. We did that several times and then switched back to rowing. We did 1,000 meters and then switched to floor exercises, including lunges and squats before going back to the treadmill.
The great thing about the workout is that the entire time you can look up to the huge TV screens and see your heart rate as well as everyone else's.
The instructor for the class really wanted everyone to succeed and went by and helped everyone, corrected technique and gave tips and encouragement. I was really impressed with how hands on and helpful he was. We were not the strongest or fastest but he didn't get irritated by that.
After the class, we each got our results sheet (they email it to you), based on what our heart rate was throughout the workout. They really utilize the science behind the workout-the heart rate monitor provided specific numbers on how much time you spent during the workout in each target zone. According to mine, I burned 449 calories! The instructor also said that post-workout, you'll continue burning calories. The workout is different every day, so you will not get bored!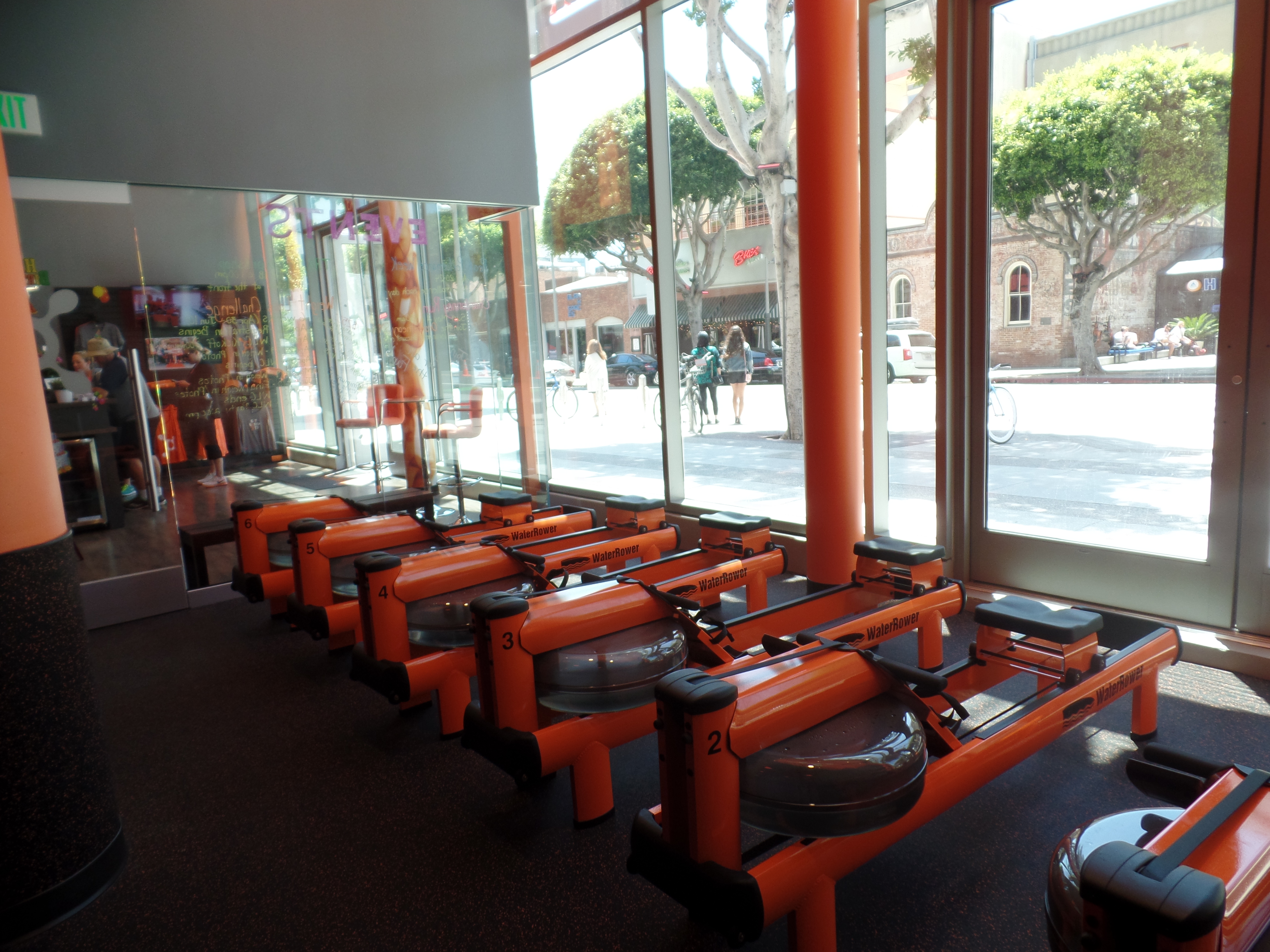 Overall, I would absolutely recommend Orangetheory Fitness, especially the Santa Monica location. It's a great introduction to fitness or beneficial for someone who just wants to add a different workout to their current routine. It doesn't matter what level you're at—beginner, intermediate or advanced. You will feel exhausted after the class but also really good–the next day my whole body ached! If you are interested in taking a free class (for local residents) at the Orangetheory Fitness Santa Monica location, contact them @ 310-730-1399. They are open seven days a week and currently have 52 classes and will continue to add classes.
A great benefit of the membership is that you can use any of the other Orangetheory Fitness studios throughout the US and currently there are 200 open. Orangetheory Fitness has also expanded their orange wings into UK, Canada, Australia and Colombia—so make check out one near you. If you want more information on pricing and locations, check out their website orangetheoryfitness.com.
Orangetheory Fitness Santa Monica:
1431 2nd Street, Santa Monica, CA 90401
310-730-1399
Parking:
Parking Structure #6 (Orangetheory Fitness is on the first floor of this parking structure)
Social Media:
Orangetheory Fitness Santa Monica Instagram and Twitter: @orangetheorysm
Orangetheory Santa Monica Facebook page
Orangetheory Fitness Instagram and Twitter: @otheoryfitness
Orangetheory Fitness Facebook page