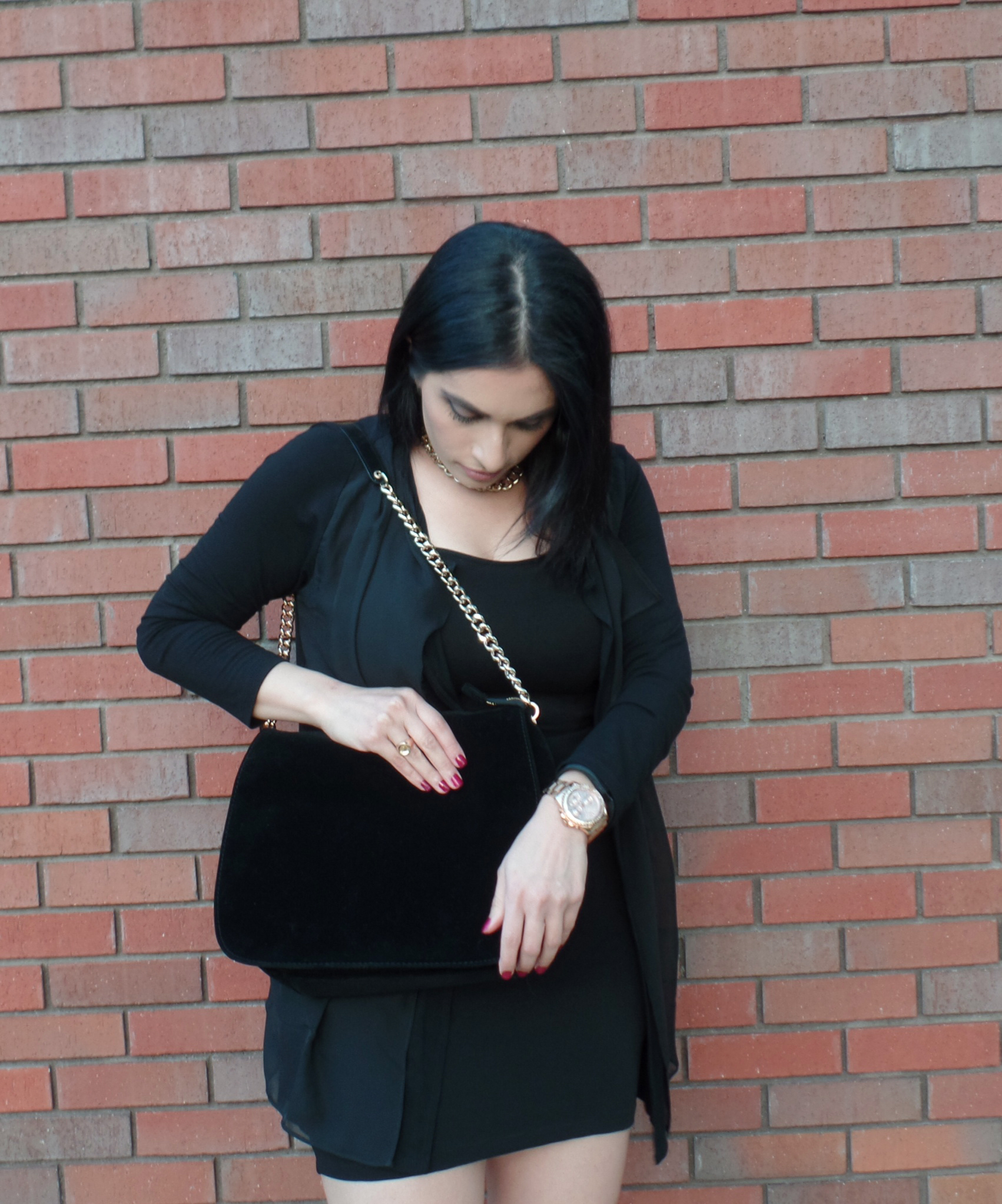 Black And Yellow
Black And Yellow
Hi!  I am venturing in OOTD type posts–I will still post stories on trends and fashion etc but I thought maybe do some more personal posts–please let me know what you think and if it's even something you would like to see.:)
It's hard to believe it's already the beginning of March–I feel like time is passing so quickly.  There are so many things I haven't done yet.  The one thing I'm really looking forward is warmer weather. LA is usually warm all the time, give or take a couple of days, but during the winter months, nights are pretty cold.  Not to complain, it's great weather most of the time, but I'm ready for springtime.  I'm Persian so I'm excited for Noruz (Persian New Years), which is later this month.  Noruz is a time for new beginnings, something I love.
Anyways, I love wearing all black and did so again for a birthday party I attended over the weekend. I decided to infuse some gold in the look, by adding in a choker and purse with a golden chain.  I love the look of black and gold, it's a great way to look chic but simple at the same time.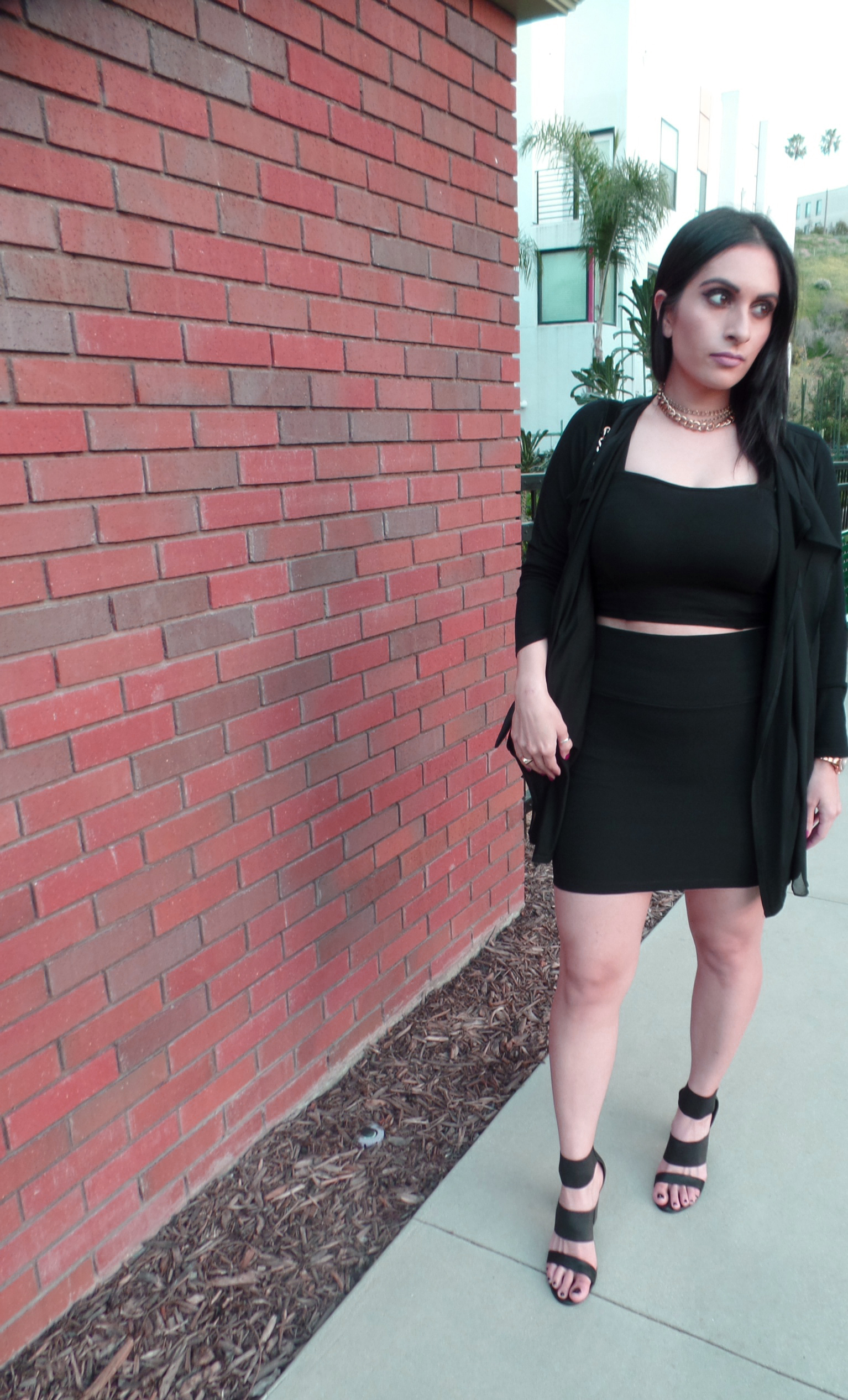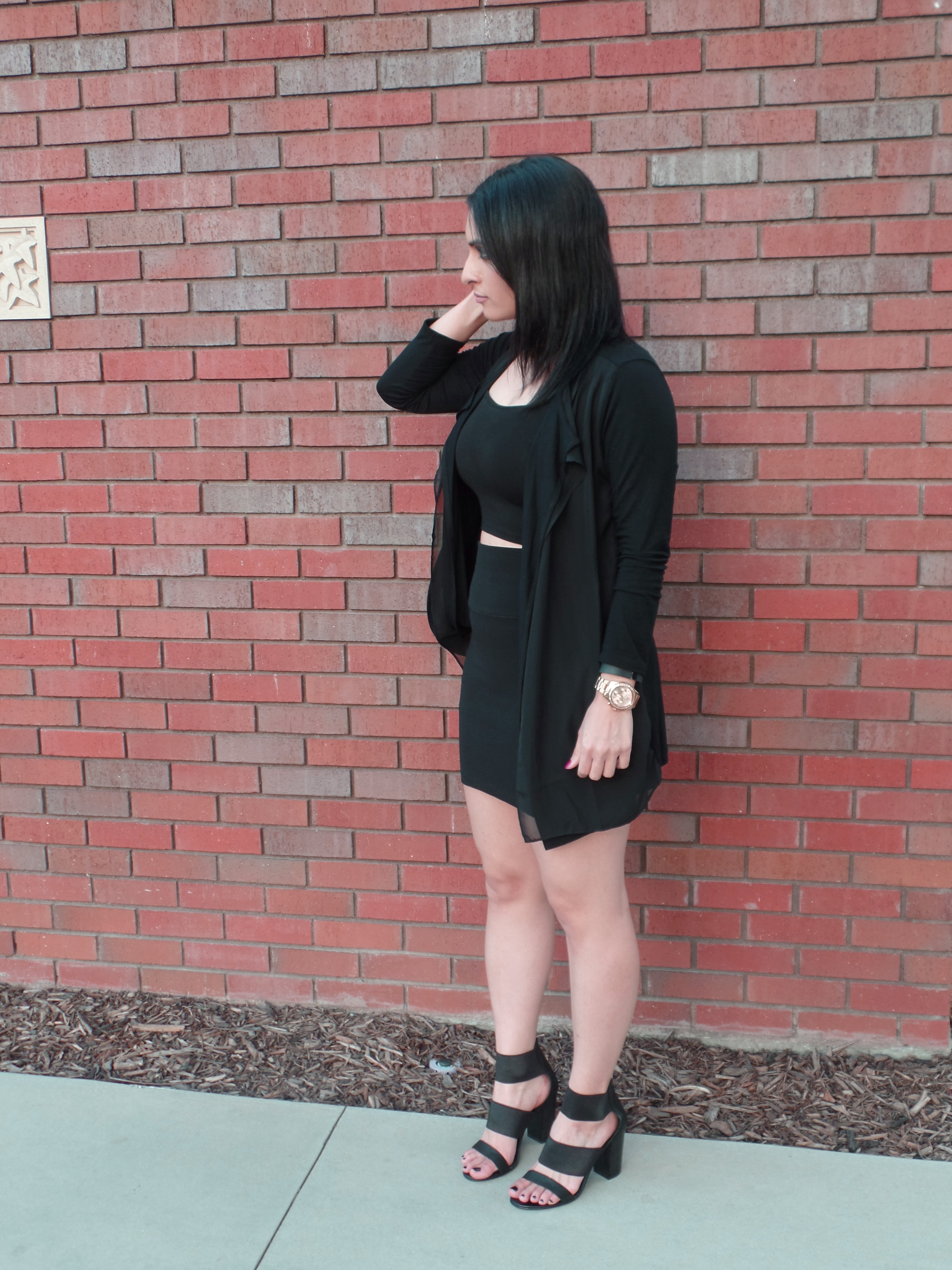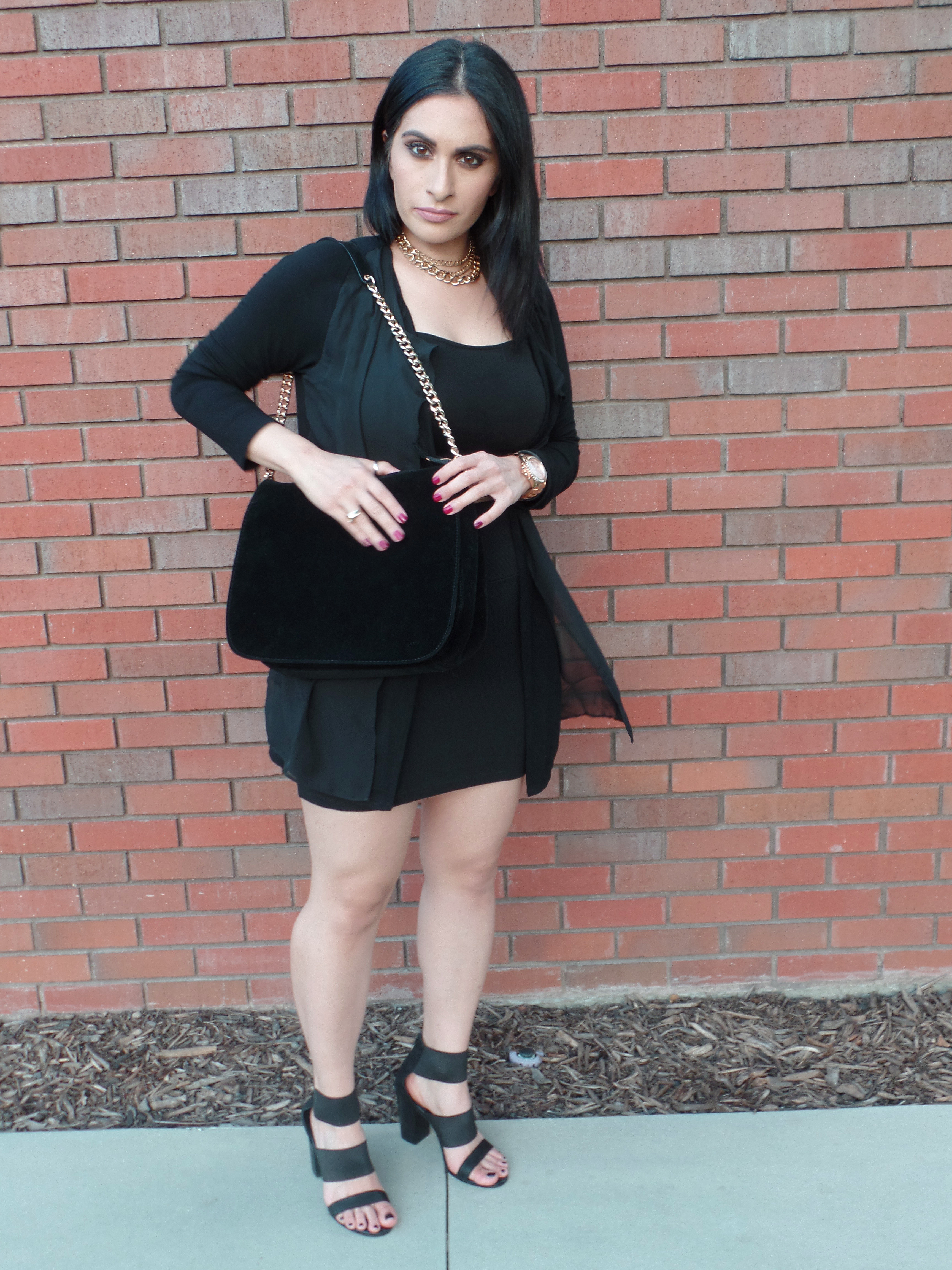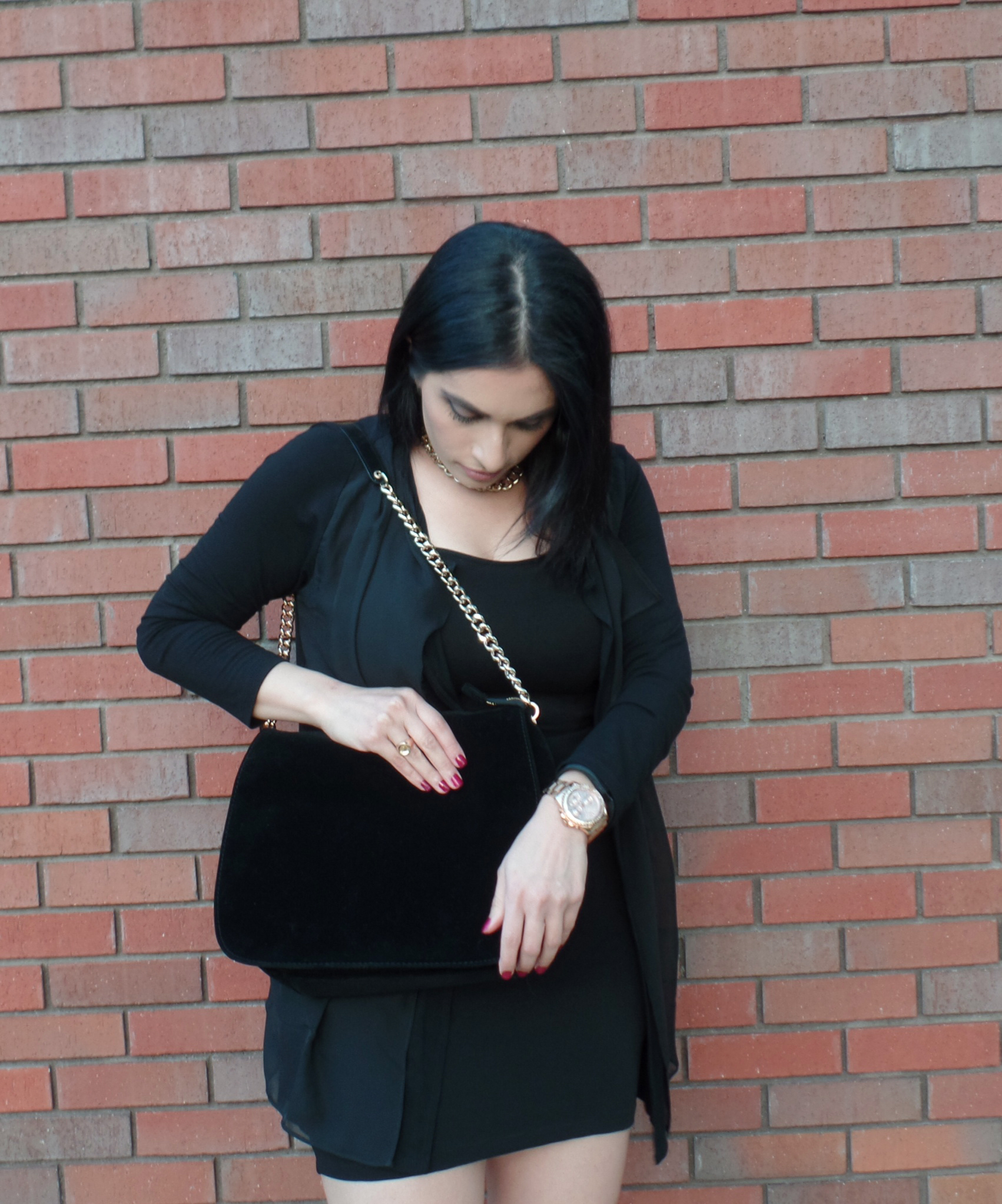 Brandy Melville bralette (similar $19) // Forever 21 Bodycon skirt $7.80 // Forever 21 cardigan (similar$14.90)// H & M velvet purse* (similar $17.95) // Steven by Steve Madden heels $59.94 // Michael Kors Rose Gold Watch (similar $250) // Urban Outfitters choker (similar $38)
*did not purchase–it's my sister's 🙂
It was a little cold that night so I decided to throw on a simple black cardigan, and I feel like it really finished off the look.  The red nails was a last minute thing and I think it really popped with the all black.
I re-glossed my hair that same day.  I have dark brown hair but I love the look of jet black so I use Redken Shades of EQ gloss to make it darker.  It doesn't damage your hair and it's not permanent, but will last a couple of weeks.  It also makes your hair really soft!
I am currently in the midst of organizing my room and while I was doing this, I literally couldn't stop listening to this FKA Twigs song, "Video Girl."  Take a listen and let me know what you think!  I love her voice!
What do you think of the all black look?
xoxo
Sarah