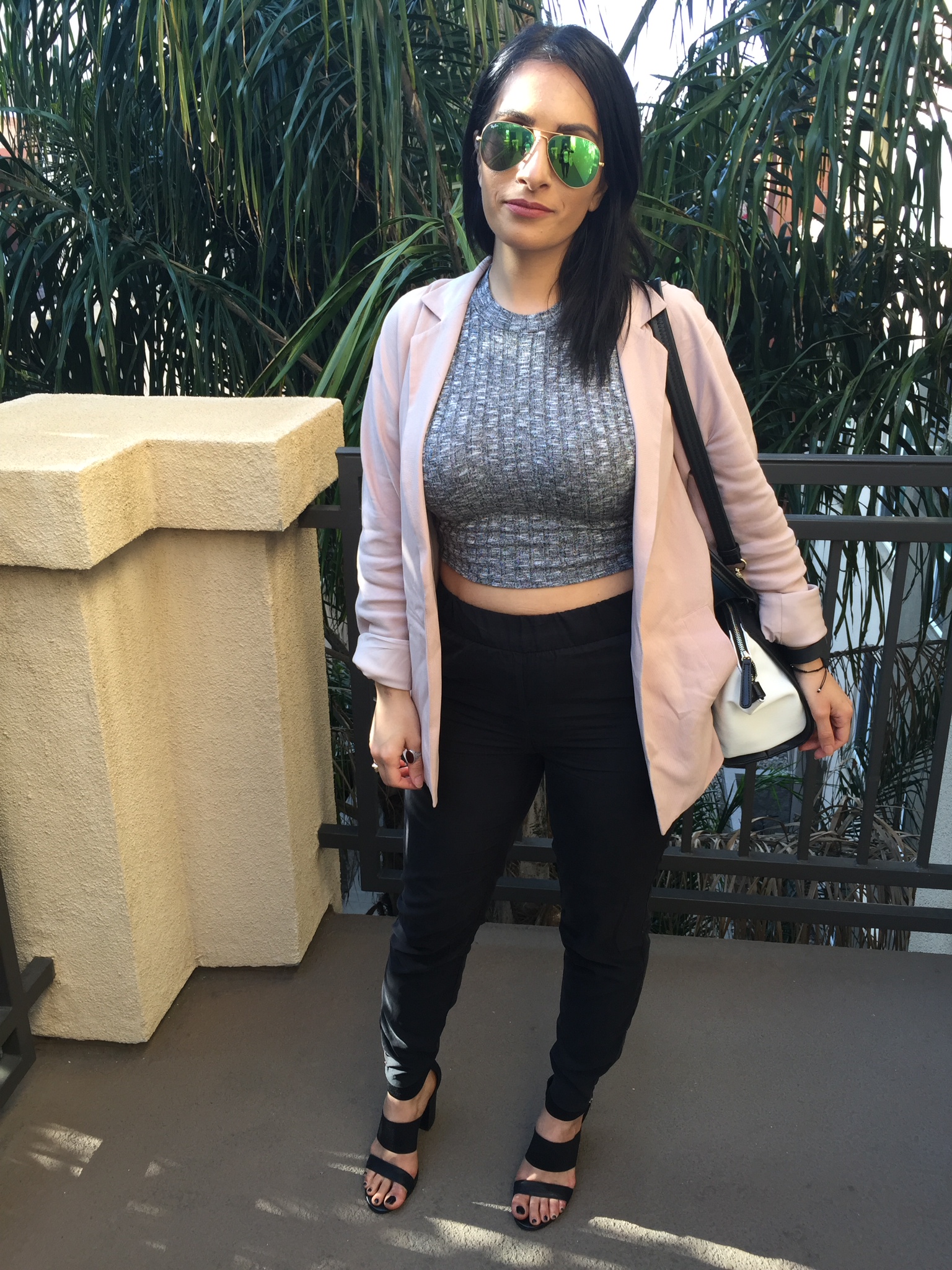 Birthday OOTD!
Birthday OOTD!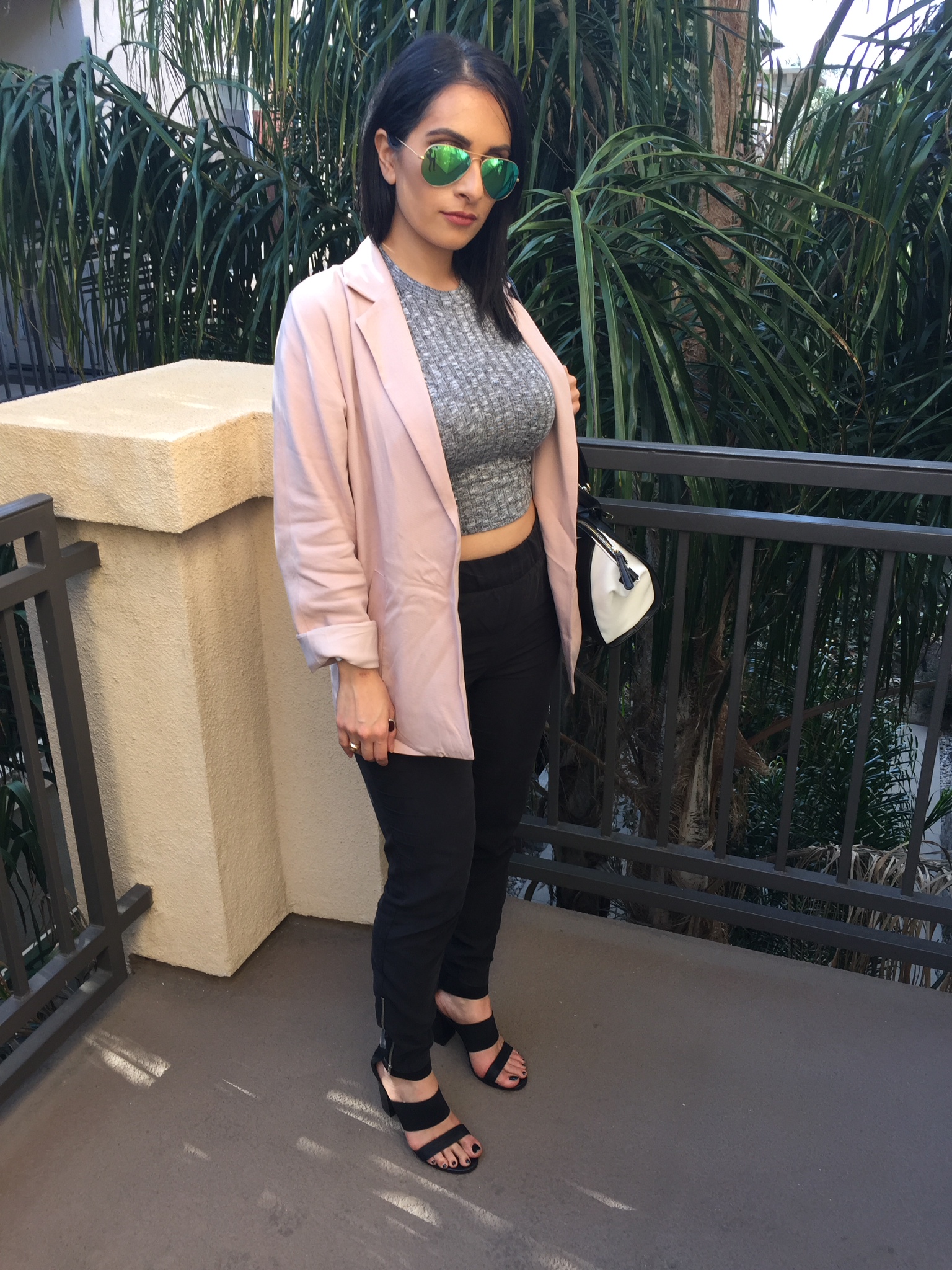 Hi! It's been a while since I've posted an outfit–I wasn't sure I was going to post this because my jacket looks so wrinkled in the photos! LOL! I steam ironed it before I put it on but it was so hot outside that I think I sweated and wrinkled it! Gross I know but what can you do!  It didn't look this wrinkled earlier!
Anyways, now that I've pointed out the wrinkles 🙂 let's talk fashion.  I am wearing a Forever 21 linen blazer, tank and harem pants. I went to a Kings hockey game and wanted to be comfortable but also keep the outfit somewhat fancy.  It was my birthday weekend so I wanted to dress my best, for myself!  I finished the look off with my Ray Bans, Catherine Malandrino purse and Steven by Steve Madden heels.
My favorite piece right now is the harem pants/joggers I'm wearing-only $22 from Forever 21. They have a satin like texture and zipper detailing on the bottom of each leg.  I love wearing it high waisted because I can comfortably wear my crop tops without thinking I'm showing a lot of stomach. The most important thing about harem pants/joggers is before you purchase, try it on! Sometimes stores have harem pants/joggers that have a low crotch–it's loose and not fitted at all-that's not always flattering on all body types.  My sister originally bought this and one it cream, featured in my previous blog post.
I love mixing the black pants with blush and gray tones.  It's a great way to lighten up an outfit but still wear dark.  I think my purse is a great addition to my closet because it's black and white–meaning I can wear it many ways with many different colored pieces.
On my birthday, my mom made me some delicious cupcakes (vegan!) and a friend brought me flowers and a chocolate brownie.  We also had some bakery items to thinnish off the night. Not the healthiest meal but it was my birthday!! I hope you guys are having a wonderful week–now that spring is here I'm excited to wear colors other just black.
Sarah xxx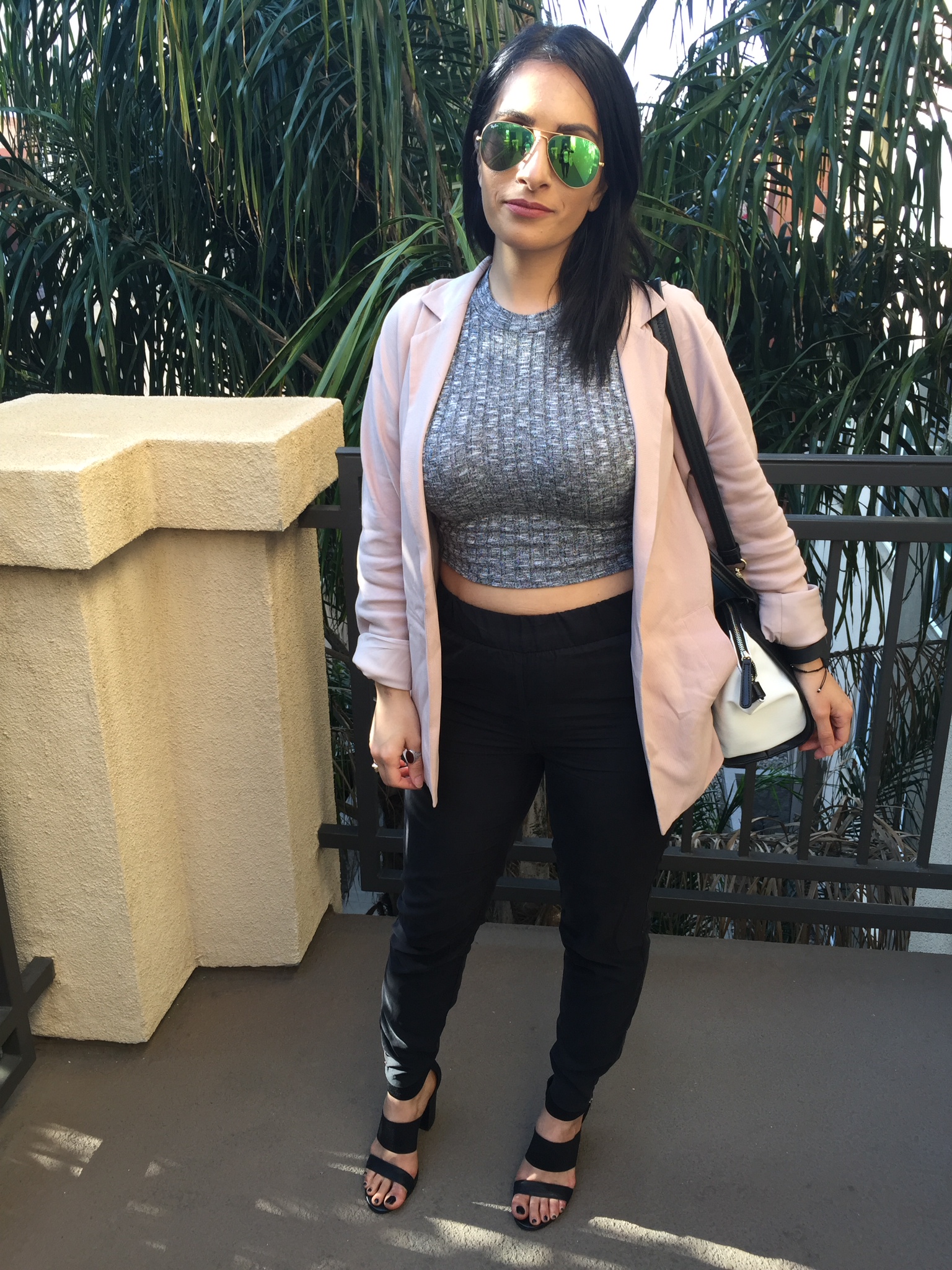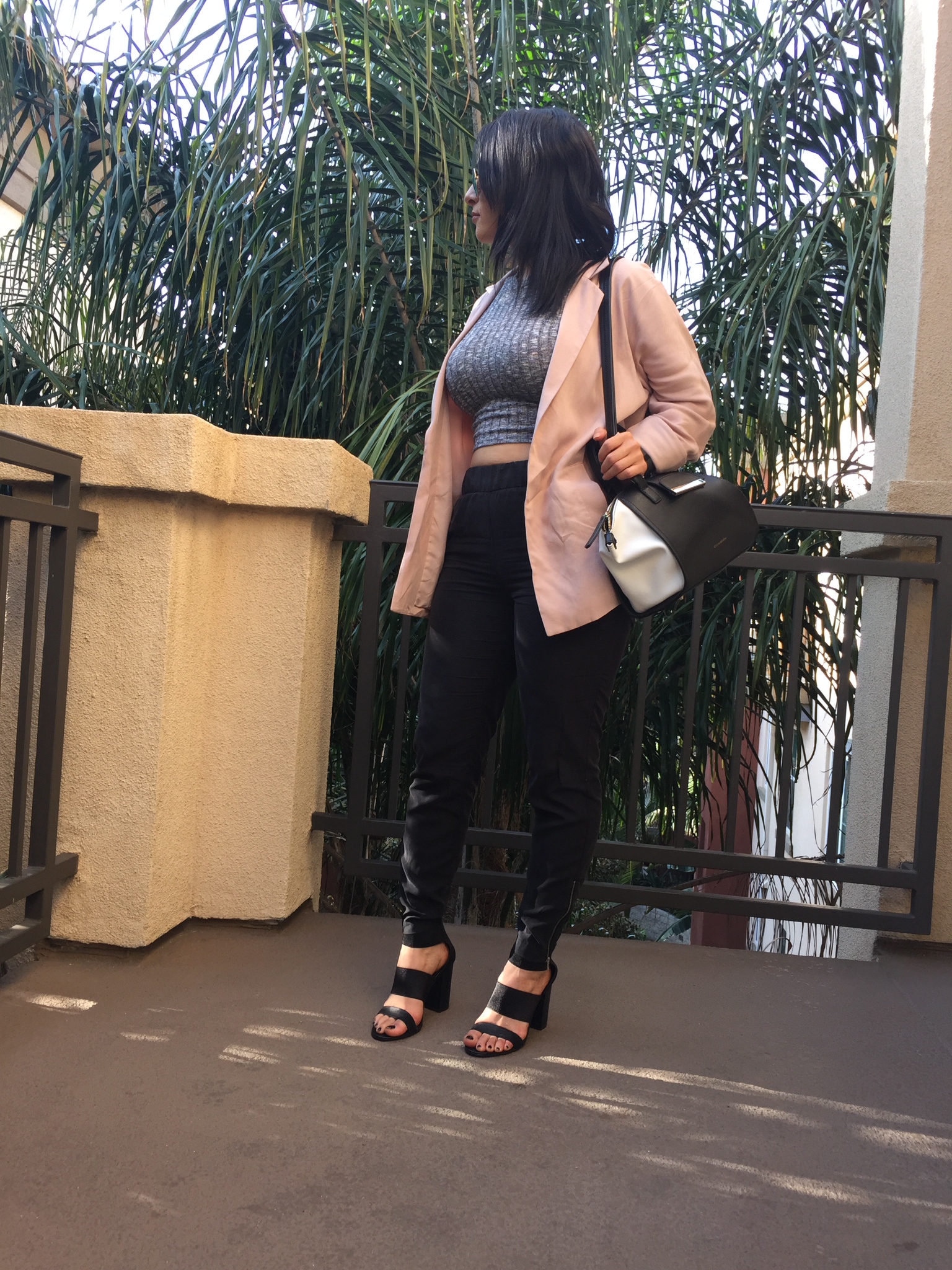 Forever 21 Joggers (Exact) $22.90 / Crop Top (similar) $11.90 / Boyfriend Blazer (similar) $24.80 / Ray Bans (exact and on sale) $150 / Steven by Steve Madden Heels (exact) $49.94 / Catherine Maladrino Satchel (similar and on sale) $45.50